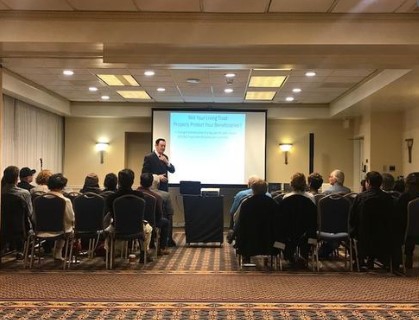 Will Your Loved Ones Know What to Do With Your Living Trust When You Are Disabled or Gone?
If you've named a child, relative or friend to be in charge as your "Successor Trustee" when you're disabled or pass away, they probably have no idea of what they'll need to do! Unfortunately...
What Your Successor Trustee Doesn't Know Could Cost Your Family Hundreds of Thousands of Dollars! (not to mention Cause Lots of Family Conflict!)
And you could be placed at risk, if an unprepared Successor Trustee steps in when you're sick or disabled, when you most need them to take proper care of you and your assets!
Your Successor Trustee needs to know how to:
Properly carry out the legal duties owed to your beneficiaries (which your Trustee may be unaware of !)
Work together with any Co-Trustees, as well as your beneficiaries, to avoid conflicts and resolve disputes
Access your funds immediately when the time comes and pay bills
Maintain proper accounting and avoid an IRS audit
Get paid appropriate compensation and be reimbursed for reasonable expenses
Avoid many other pitfalls for the unwary that could expose the Trustee to liability out of his or her own pocket - - even if he or she is smart, responsible and good with money!
You'll also learn what you may need to do to keep your Living Trust estate plan properly up to date.
You and Your Successor Trustee Should Attend !
Saturday, November 25th
10am to 11:30am
Torrance Marriott Hotel
3635 Fashion Way
Light Refreshments
A FREE Special Presentation
Exclusively for Living Trust Owners and Their Successor Trustees
"The ABC's of Successfully Acting as Successor Trustee"
Seating will be Limited so Reserve Your Seats Right Away
Call NOW 1-800-756-5596 (24 Hours)!
(By the way, if you are a client of ours and have not come in for a free checkup meeting in the past 3 years, please also schedule your appointment when you call!)