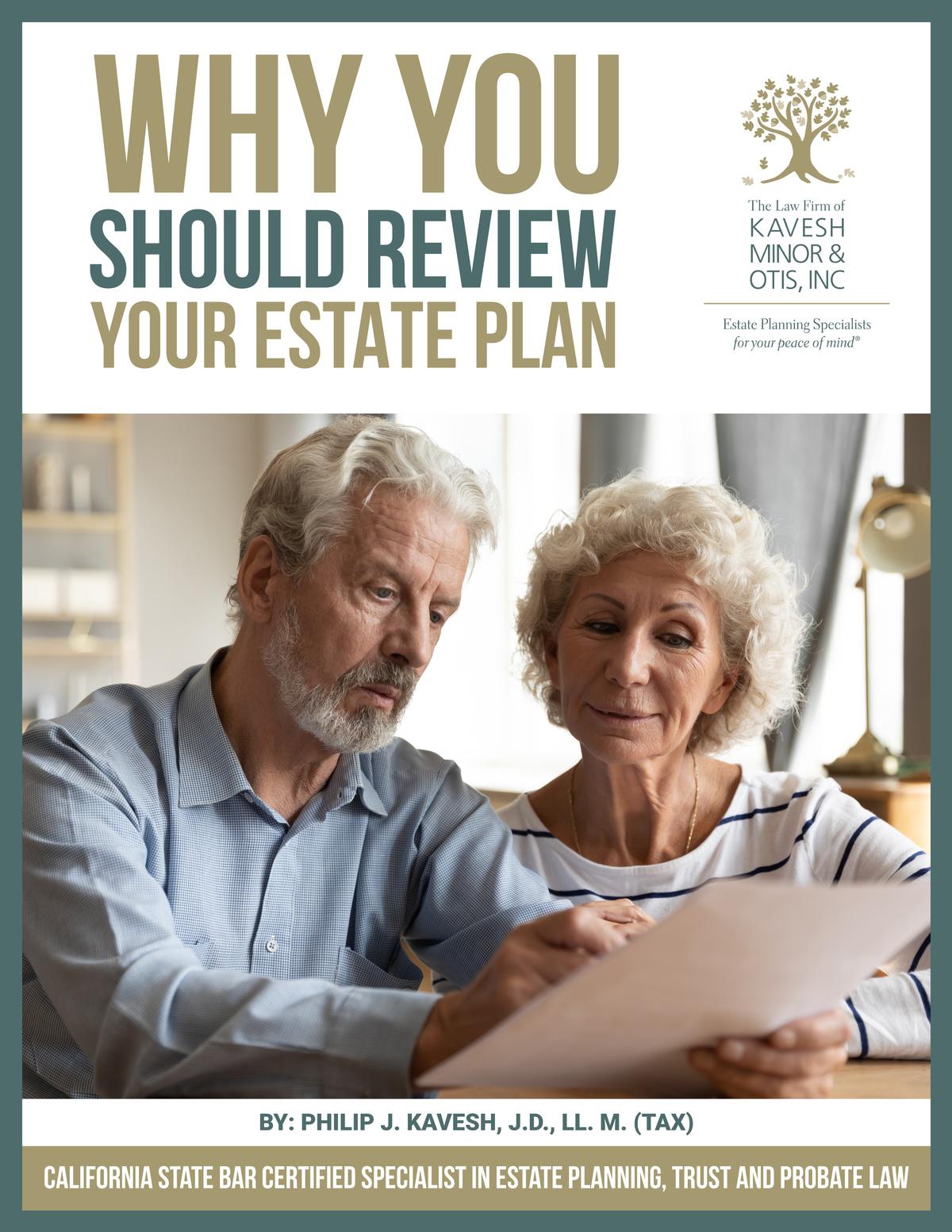 Most people feel a weight has been lifted from their shoulders after signing their Living Trust and estate plan documents. While this feeling is well-deserved, it's important to realize that your estate plan will need maintenance. You wouldn't expect your car to run properly if you skipped tune-ups and service appointments, and your estate plan may not be applied as you desired without an occasional review.
Do You Know What Would Happen If Your Estate Plan Was Activated Today?
The sad truth is that most estate plans do eventually become out of date, causing problems when someone (or their spouse) becomes disabled or passes away. This is why our founding attorney Philip J. Kavesh created a simplified estate plan review for California residents.
This easy-to-follow checklist will walk you through:
Common life changes that can trigger a review of your plan
Whether there are new assets that must be transferred into your Living Trust
If the right person has been chosen to make decisions for you if you become incapacitated
How often you should reread your estate plan to ensure your wishes will be followed
Problems we have seen over our 30 years of practicing estate planning law
Other issues you may not have considered when you first created your plan
If you check off any of the items on this list, it's time to schedule a free review meeting in our offices. The Law Firm of Kavesh, Minor & Otis, Inc., has helped over 25,000 people across Southern California create customized estate plan and trust documents, as well as implementing thousands of plans after clients have passed. With our help, we can make the right changes to give you peace of mind for years to come.
Complete the form below to get your free guide today, and please give us a call at 800-756-5596 if you have any questions!